Another Multiplayer Weekend: Playing NBA 2K17 For Free On Xbox One
u4nba
Date: Feb/17/17 12:02:16
Views: 1892
As NBA 2K All-Star Tournament is going on, it's time for Xbox starting another Multiplayer Access event. Just like the last multiplayer weekend, this event allows gamers to play it online without an Xbox Live Gold subscription whether you own an Xbox 360 or Xbox One. NBA 2K also announced the news yesterday in its twitter page.
"Play #NBA2K17 for FREE on @Xbox One through 2/19. Just what all ballers need during NBA All-Star!"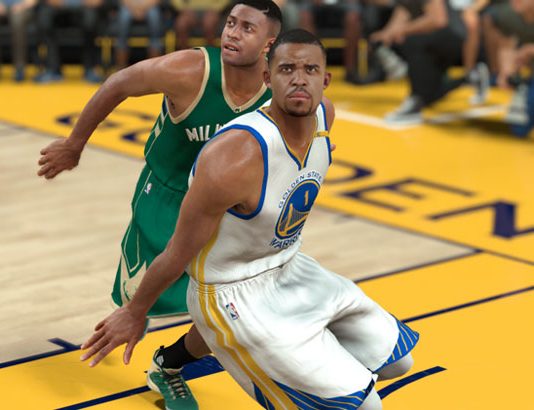 For 2K fans who use Xbox One, it's quite a good news that Microsoft is hosting another free multiplayer weekend while NBA 2K17 is free to download a play for the duration. As a part of Xbox Live's Multiplayer All Access event, gamers will get three days unpaid access to NBA 2K17 and all Xbox Live services. It means that from today to February 19 you'll be able to play NBA 2K17 for free.
It's a good opportunity for those gamers without Xbox Live Gold to enjoy playing their friends in NBA 2K17 and experience the network reliability of Xbox Live.
In addition to being able to play NBA 2K17 for free, Xbox Live Gold members can save up to 45% off when they purchase NBA 2K17 for a limited time. NBA 2K17 is on sale for $20 off, so it will run you $39.99/£35.74 instead of $59.99/£54.99.
It's New Orleans showing up in NBA 2K17 until the 2K All-Star Tournament Championship goes down. If you own NBA 2K17 with a multiplayer component, hop online to play with our friends.