Campus Legends Pack Available Now In NBA 2K17 MyTEAM
u4nba
Date: Mar/17/17 09:45:10
Views: 2719
A new NBA 2K17 MyTEAM pack came out again! NBA 2K17 released Campus Legends Packs with some players who dominated in college.
Like the unveiled announcements of previous MyTEAM packs, NBA 2K17 MyTEAM twitter page firstly asked for 400 Retweets to revealed the Campus Legends collection.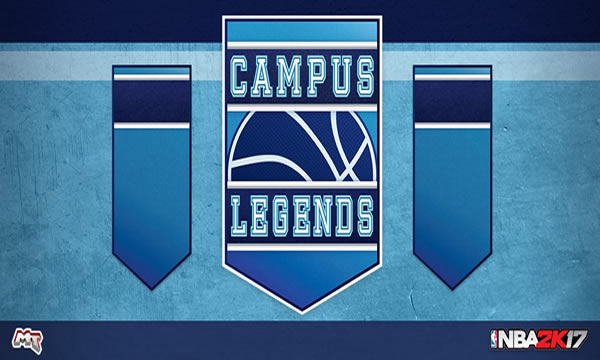 Unlike the set NBA 2K17 have released, these Campus Legends players are rated as "Campus Legend" based on their maximum potential coming into the NBA and they are placed on the teams they were originally drafted by.
According to the official page, the special pack started with the Amethyst players. There are four Amethyst players available in the collection. Shane Battier is one of high potential player with 92 overall rating. And there are Doug McDermott, Buddy Hield and Jahlil Okafor who both have an 91 rating.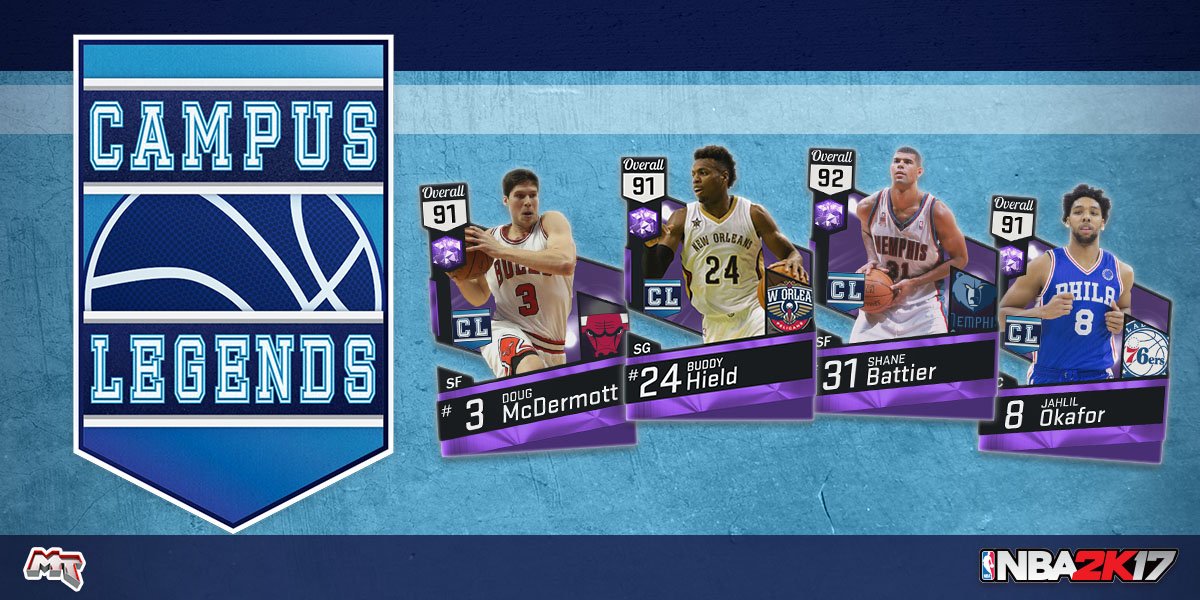 Suprisingly, the Campus Legends Pack have five Diamond players. In this pack, Tyler Hansbrough and Jimmer Fredette who is notorious for his "Jimmer Range" from beyond the arc both have 94 overall rating. As a favorite of many users at the beginning of the year, Jay Williams receives a 95 rating card showcasing his blazing speed and finishing skills. Bill Walton, who standing the Center position get 97 overall rating. In addition, NBA 2K17 added Carmelo Anthony with a 97 rating to MyTEAM, too.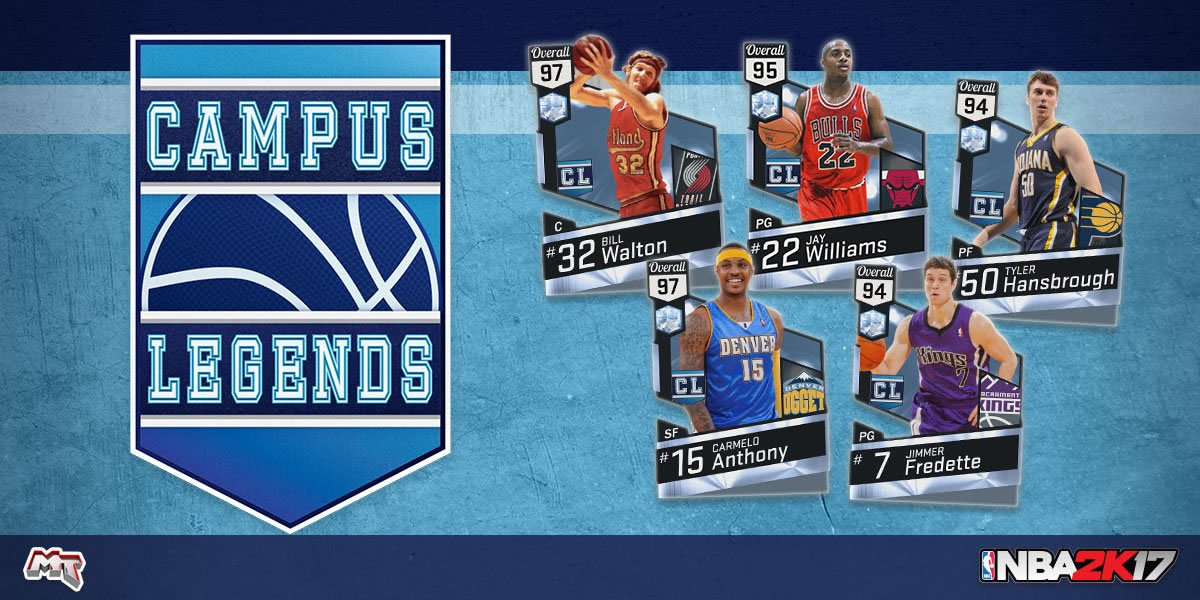 The pack only features two Ruby cards consisting of Shabazz Napier and Trey Burke. Napier has an overall rating of 88 while Burke gets a 89 player rating.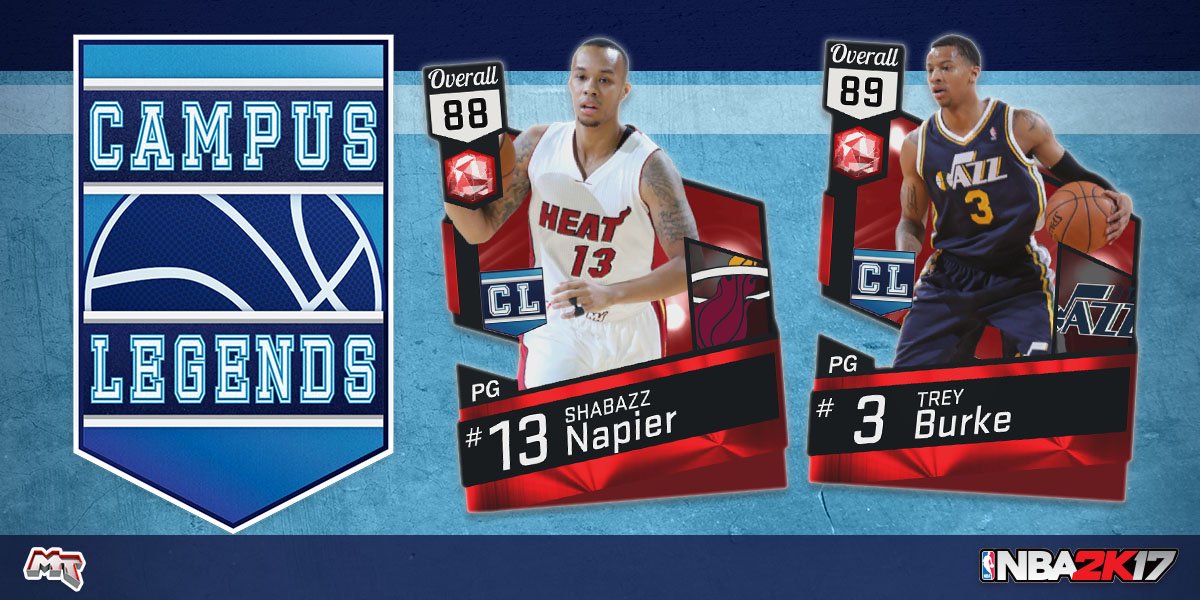 Once you collected all Campus Legends players, you can receive a Diamond Team USA player, Christian Laettner as a reward.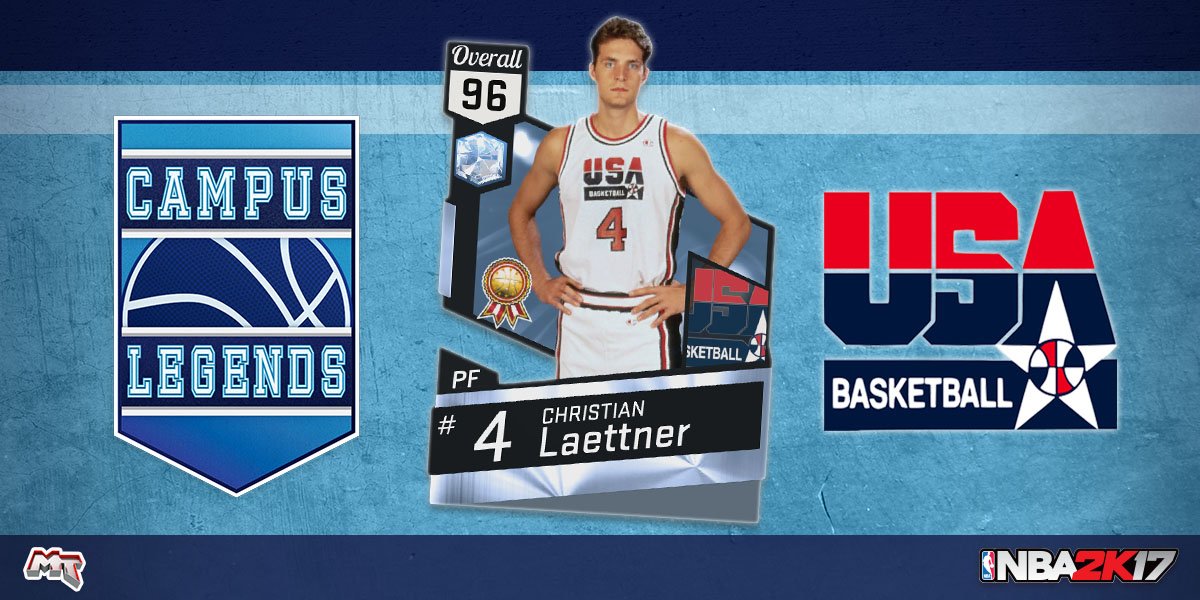 By the way, NBA 2K17 is holding an activity "MyTEAM Pink Diamond Tournament Bracket Voting". The announcement states, "16 players match-up & winner is next Pink Diamond." Which player would you want to vote for the next Pink Diamond card? Tell us below our Twitter page.