Check Out NBA 2KTV Episode 28 To Win Free VC
u4nba
Date: Apr/02/17 22:11:18
Views: 2038
In the 28th episode of season 3 of 2KTV for NBA 2K17, 2KTV team have Langston Galloway sharing his story of making it to the NBA & talks about how he likes to play 2K after he invites Rachel to a 30-second dribbling drill challenge. Plus, fans can find the annual April Fools Blooper Reel and MyTEAM lineup of the week in this week's NBA 2KTV episode.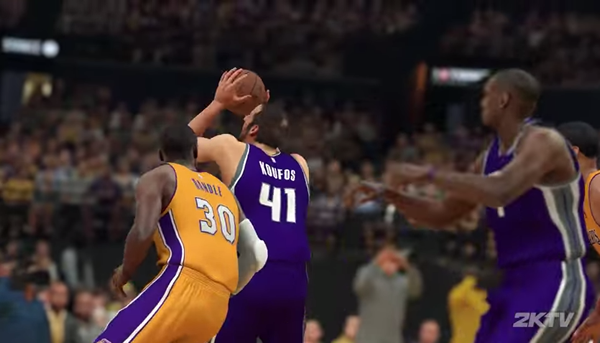 Q1: Which NBA team did Langston Galloway play for first?
A1: Knicks
Q2: What badge does Langston Galloway have in NBA 2K17?
A2: Catch & Shoot - 100 VC
Q3: Which mode do you think you'd most likely run into an NBA player?
A3: Any Answer - 50 VC
Q4: How many points did Langston Galloway score in college?
A4: 1,991 - 100 VC
Q5: What time do new episodes of 2KTV go live each Friday?
A5: 7 PM Eastern / 4 PM Pacific - 100 VC
Q6: Vote for your favorite #2KTVLINEUP!
A6: Any Answer - 50 VC
Q7: Vote for your #2KTVWOW Top Play of the Week!
A7: Any Answer - 50 VC
It's time to check out Episode 28's correct answers for the interactive NBA 2K17 2KTV quiz to win free VC and more.