Interesting Physical Transformation Of Obama In NBA 2K17
u4nba
Date: Feb/10/17 11:29:22
Views: 2427
If you have seen the latest update in our Twitter page, it will be found that there is an interesting video which made by Youtuber NykeFaller featured Barack Obama wearing the uniform of the Charlotte Hornets in NBA 2K17.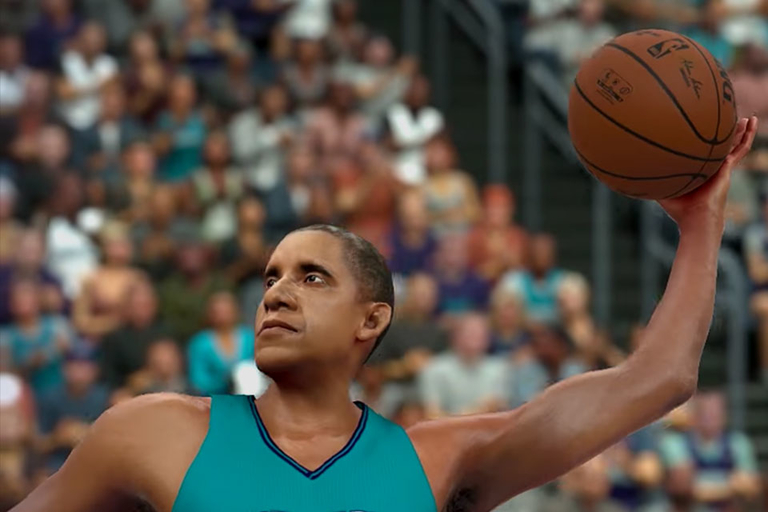 After the end of Obama's term in President of the United States of America, what he would do in his spare time really attract folks' attention. Reports from Richard Branson's private island just off the British Virgin Islands indicate former president Barack Obama is enjoying his kitesurfing with with billionaire pal Branson.
Although, nothing can stop people from imaging. Youtuber NykeFaller created a custom character Obama in the NBA 2K17 MyCareer Mode feature.
Here is a video showing Obama's dunking in NBA 2K17:
Interestingly, if you create a character in MyCareer Mode now, he will get a nickname "Prez".