Kyrie Irving Trade: The Cover Of NBA 2K18 May Be Changed
u4nba
Date: Aug/23/17 16:44:38
Views: 1963
When it comes to the NBA 2K Franchise, and it's safe to say that it has one of the most popular sports games for years. Kyrie Irving, as this year's cover in a Cavaliers uniform, however, he just go traded to the Boston Celtics. Hence, for NBA 2K18 this year's version, and faces a significant problem.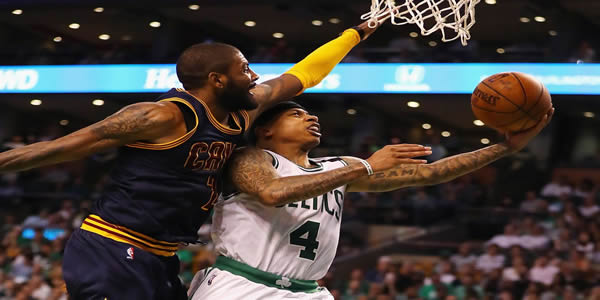 Whatever happens, Irving is one of the biggest names in professional basketball and is among the league's standouts. And no matter who Irving plays for, NBA 2K18's dominance in the NBA video game market is not likely to be materially affected by this.
While there's plenty of time to now go and change the cover to feature, say, Irving in a Celtics uniform, spare a thought for everyone at 2K now left with one hell of a thing to fix before the game's September 19 release date. If you want to see more game articles and guide, please keep an close eye on our website U4NBA.
NBA 2K18 is coming on September 19 for Xbox 360, Nintendo Switch, Xbox One, PS3, PS4 and PC. In addition, the game is available for customers who pre-order on Sept. 15. As for the NBA2K franchise, it shouldn't be too hard to change the cover art, NBA 2K18 is doing something different this year. Every franchise will be represented with an all-time team, but so many squads looks pretty mean.