NBA 2K17 2KTV Episode 11 Features Legend Kevin Harlan
u4nba
Date: Nov/26/16 01:28:09
Views: 1841
Since the latest talks of NBA 2K17 to join the spotlight is the MyPark update, the newest 2KTV highlight become the Thanksgiving Special: Park After Dark details.
In this episode, NBA 2K17 play-by-play announcer and legend Kevin Harlan talks about being part of the 2K family for nearly 10 years and how he comes up with some of his famous catch phrases. Plus, hip hop dancer Meechie was mentioned in this episode.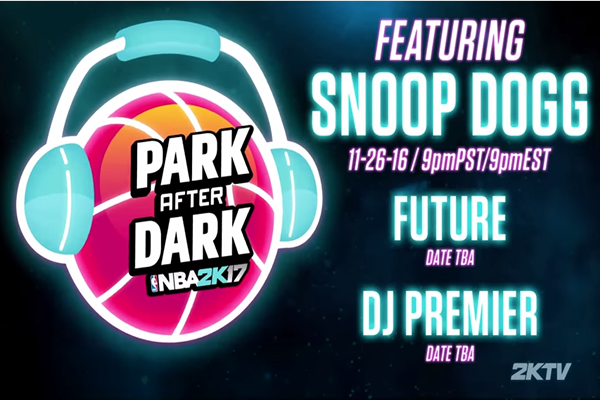 Here we'll post the correct answers of this week's NBA 2KTV Episode:
Q1: What's your favorite part of Park After Dark?
A1: Any Answer - 50 VC
Q2: How do you access MyPark events like Park After Dark?
A2: Park Events Gate - 2KTV MyCareer Shirt for MyPlayer
Q3: Where have you noticed Meechie's animation in MyPARK?
A3: Any Answer - 50 VC
Q4: What is your favorite part of Thanksgiving?
A4: Any Answer - 50 VC
Q5: What is Kevin Harlan's role in NBA 2K17?
A5: Play-By-Play Announcer - 100 VC
Q6: Who was the first color analyst Kevin Harlan worked with in an NBA 2K game?
A6: Kenny Smith - 100 VC
Q7: Vote for your #2KTVWOW Top Play of the Week!
A7: Any Answer - 50 VC
To get more details, you can watch 2KTV in-game, on the MyNBA2K17 app, and on YouTube. You can get free VC from answering these questions. The new "NBA 2K17" has been out now for quite some time, so we have made several tips that could help you improve your game. Moreover, you can buy cheap NBA 2K17 MT from our site: www.u4nba.com.
We'll keep you updated with more news regarding the game. There are other guides of the game as well that you can check out on U4NBA. So, stay tuned.