NBA 2K17: 2KTV Episode 13 Answers And Rewards
u4nba
Date: Dec/10/16 14:49:12
Views: 2467
In episode 13 of 2KTV for NBA 2K17 in season 3, MyCAREER writer & director Aaron Covington hangs out with MyPLAYER actor Sullivan Jones and they give their behind-the-scenes insight on the MyCAREER story. You can also get tips to get your MyPLAYER ready for the upcoming NBA 2K17 All-Star Tournament from NBA 2K gameplay developers Mike Wang and Scott O'Gallagher.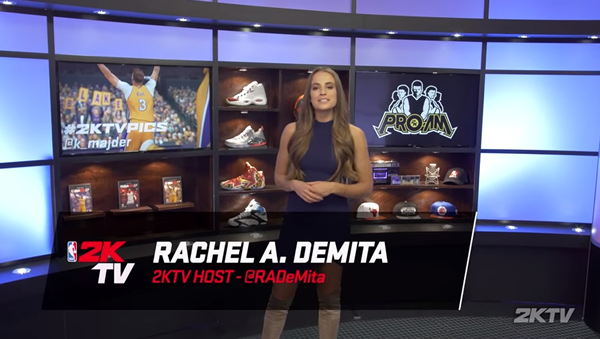 In total there are 6 questions. Here are the answers and rewards:
Q1: How many players do you need to start up a 2K Pro-AM team?
A1: 3 Players - 2KTV Exclusive Shirt MyPlayer
Q2: What is the most important to you when starting up a Pro-AM team?
A2: Any Answer -50 VC
Q3: What type of badges do you think are most important when playing competitively?
A3: Any Answer - 50 VC
Q4: What archetype do you prefer playing most in MyCareer?
A4: Any Answer - 50 VC
Q5: In MyCareer, what is the first major event you experience with your MyPlayer?
A5: Midnight Mania - 100 VC
Q6: Vote for your #2KTVWOW Top Play of the Week!
A6: Any Answer - 50 VC
You can also watch 2KTV in-game or on the MyNBA2K17 app. Answer the question and vote for Top Play of the week!