NBA 2K17 2KTV Episode 14 Answers And Rewards
u4nba
Date: Dec/19/16 15:22:55
Views: 5100
In the 14th episode of 2KTV for NBA 2K17 in season 3, 2KTV host Rachel A DeMita caught up with Kelly Oubre Jr. at a private training session to talk about the transition to the NBA game from college, his mentors on the Wizards and 2K. Then, Doris Burke shares her thoughts on today's NBA, her time playing as a point guard, and her many different roles covering the NBA! And their top 2K Pro-Am teams would help you to get ready for the NBA 2K17 All-Star Tournament and showcase the Top Plays.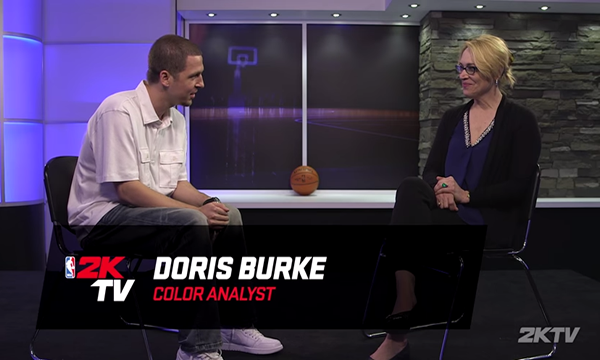 There are 7 questions this week giving out free VC and other items. Here are the correct answers for this week's episode of NBA 2KTV:
Q1: Which NBA team originally drafted Kelly Oubre Jr.?
A1: Hawks - 100 VC
Q2: Where did Kelly Oubre Jr. play in college?
A2: Kansas - 100 VC
Q3: John Wall was a featured guest in which NBA 2K on 2KTV?
A3: NBA 2K15 - 2KTV 2K15 Exclusive T-shirt
Q4: What do you need to do to prepare for the All-Star Tournament?
A4: Any Answer - 50 VC
Q5: Before NBA 2K17, what was Doris Burke's role in previous NBA 2K games?
A5: Sideline Reporter - 100 VC
Q6: Vote for your #2KTVWOW Top Play of the Week!
A6: Any Answer - 50 VC
Q7: In MyGM, which coach badge increases Basketball IQ for all players in the 4th quarter?
A7: Tactician - 100 VC
Watching the whole episode here:
Want more episodes, please keep eyes on U4nba.com which is the most reliable online game store to offer amounts of cheap NBA 2K17 MT online. Please don't forget to use coupon code "u4nba" enjoy 2% discount online.