NBA 2K17: 2KTV Episode 16 Features D'Angelo Russell
u4nba
Date: Jan/10/17 11:40:48
Views: 3244
This time's 2KTV episode featured the Los Angeles Lakers' D'Angelo Russell. The TV host catched up with Russell after he finished his 2K mo-cap session. In this episode, Russell shares what it was like being on the court during Kobe Bryant's final game, and his friendship with Karl-Anthony Towns. I promise you would be interested in it. And also, players can get all the latest information on the All-Star Tournament in this video. Apart from these points, we can see ThatKiddKuda, who owned a qualification rounds team, shared his team's story.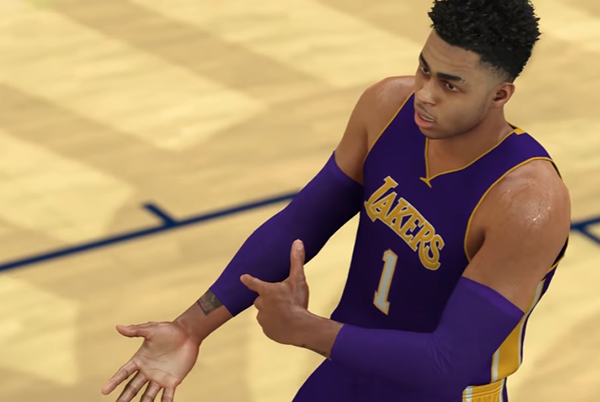 Q1: Which pick was D'Angelo Russell in the 2015 NBA draft?
A1: 2nd Overall - 100 VC
Q2: What is D'Angelo Russell's career high in 3 point makes in a game?
A2: 8 - 100 VC
Q3: Which of these badges is rated highest for D'Angelo Russell?
A3: Pick & Roll Maestro - Exclusive 2KTV Years of MyPLAYER
Q4: What do you feel is the most important aspect of a 2K Pro-Am team?
A4: Any Answer - 50 VC
Q5: Which mode do you think prepares you the best for 2K Pro-Am?
A5: Any Answer - 50 VC
Q6: When did D'Angelo Russell first do "Ice in the Veins"?
A6: High School - 100 VC
Q7: Vote for your #2KTVWOW Top Play of the Week!
A7: Any Answer - 50 VC
Here's the whole episode, check it out!
All of the above are the correct answers for this week's episode of NBA 2KTV and the video of this episode. Get free VC by answering these questions.