NBA 2K17 Event: The Wildly 'Park After Dark' Concert
u4nba
Date: Nov/19/16 13:18:53
Views: 2170
As latest iteration of the top-selling and top-rated NBA video game simulation series, NBA 2K17 produce new content for park again. There will be a new feature dubbed Park After Dark which will launch with a live set performance of the hip-hop legendary Snoop Dogg.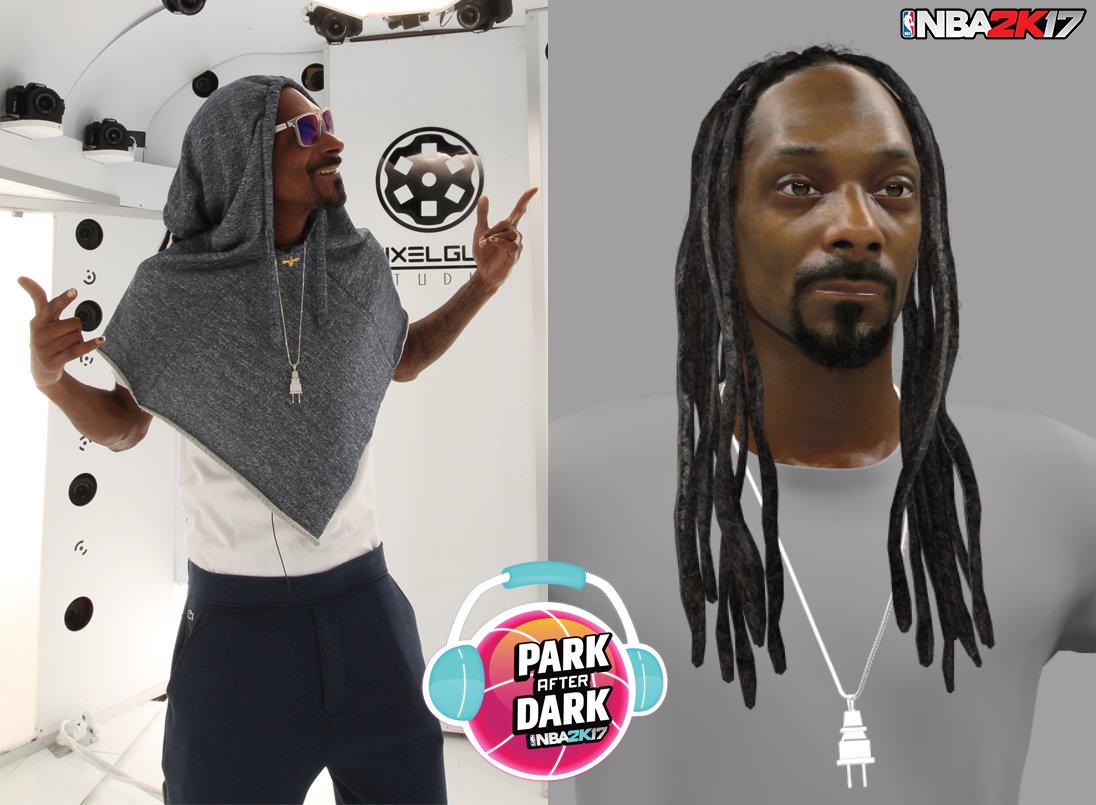 Park After Dark will be available for gamers on PS4, Xbox One and PC on November 26, 2016. It's essentially MyPark with a party atmosphere and some new mini-games. The one-of-a-kind performances will transform NBA 2K17's MyPark mode into a high-energy music destination with special performances from music icons, including Future, Snoop Dogg AKA "DJ SNOOPADELIC", DJ Premier and more to be announced.
Here is the new feature trailer:
"As the world's greatest NBA 2K17 player, it's only right that I get to Snoopify the Park After Dark," said Hip-Hop legend Snoop Dogg, who will be appearing as Snoopadelic," and was recently scanned into NBA 2K17 for the appearance. "I'm going to set off the park with a SNOOPADELIC set that's going to have house parties around the globe JUMPING OFF."
Park After Dark will feature an eclectic nighttime setting reminiscent of today's biggest music festivals, complete with a center stage for the performance featuring a superstar avatar, glowing decor and MyPLAYER apparel, and light shows to make this the most lit NBA 2K experience ever. Players who attend can compete in traditional MyPark games while they soak in the ambiance or opt for exclusive Park After Dark 3Pt Shoot-Out and Dunk Show-off challenges.
"Music is such a big part of the NBA 2K franchise and greater basketball culture, so taking such an innovative approach demonstrates our commitment to evolving the game into a destination for more than just hoops," said Alfie Brody, VP of Marketing for NBA 2K. "Park After Dark is something we hope further connects our community and elevates their NBA 2K17 experience."
For NBA 2K fans, it's a wildly festive to experience the Park After Dark concert. You won't want to miss this limited access event.