NBA 2K17 Guide: Two Ways To Create A Substitution
u4nba
Date: Mar/10/17 10:56:51
Views: 2265
2K is easily the best simulation game for basketball and players love making substitutions ont the fly. If you play NBA 2K17 and want to get sub players on the fly, you will need to learn a new substitution system.
This guide article for NBA 2K17 will give you a detailed tutorial which consists of two great ways to help you create a substitution during the game.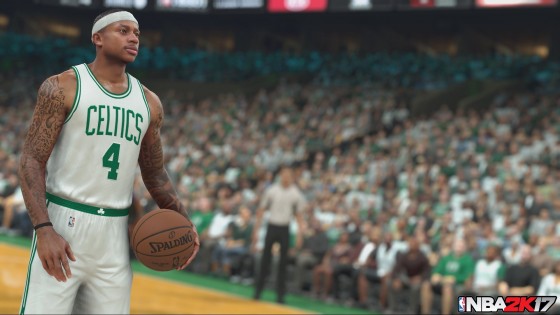 If you are in game already then follow these steps below:
• Call for a Time-out
• Be the Coach by pressing Square/X
• Choose the Position with your Left Stick and Press R2
• Now with your Right stick select the Player you want
• Once you are done selecting, simply release the Stick
Notably, you can change till the Time-out is finished. And there have quite a strange design decision which make this change only be applied after the next pause in the game.
If you want to select a Substitute but are not in the match then follow these steps: Go to Menu, Choose the Gameplan, then Add Substitutions. All the players on your team will be listed now. Then what you need to do is selecting one from the first five player and another from the bench to trade the places.
Whether you are in game or not, these two methods are very convenient to apply in NBA 2K17.