NBA 2K17 Lockdown Pack: Defensive Players With High Overall Rating
u4nba
Date: Jan/04/17 16:00:16
Views: 1821
After the release of Playmakers Pack, a new NBA 2K17 MyTeam collection, the Lockdown pack was announced by official NBA 2K17 MyTeam official twitter account. This collection is filled with the best defensive players and the official player list has arrived.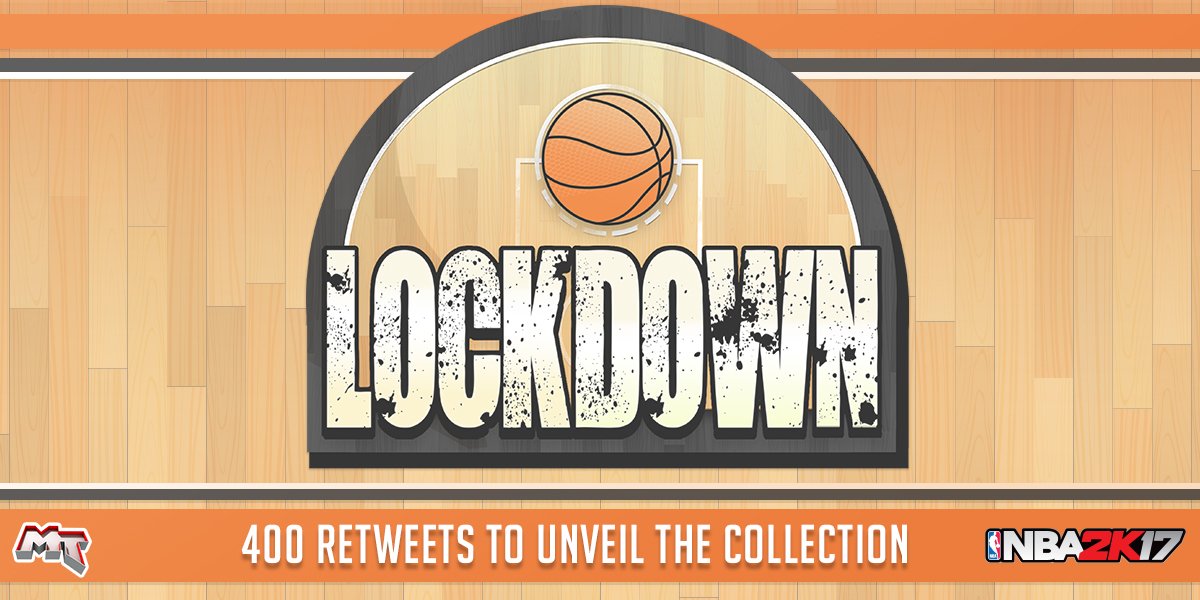 As we know, the new Lockdown collection was the first NBA 2K17 MyTeam pack in 2017. Just like previous announcements, the Twitter page asked for retweets before it started to unveil the collection. There are five Ruby players, five Amethyst players, two Diamond players, and one collection reward available in the Lockdown collection.
Five Ruby Moments Cards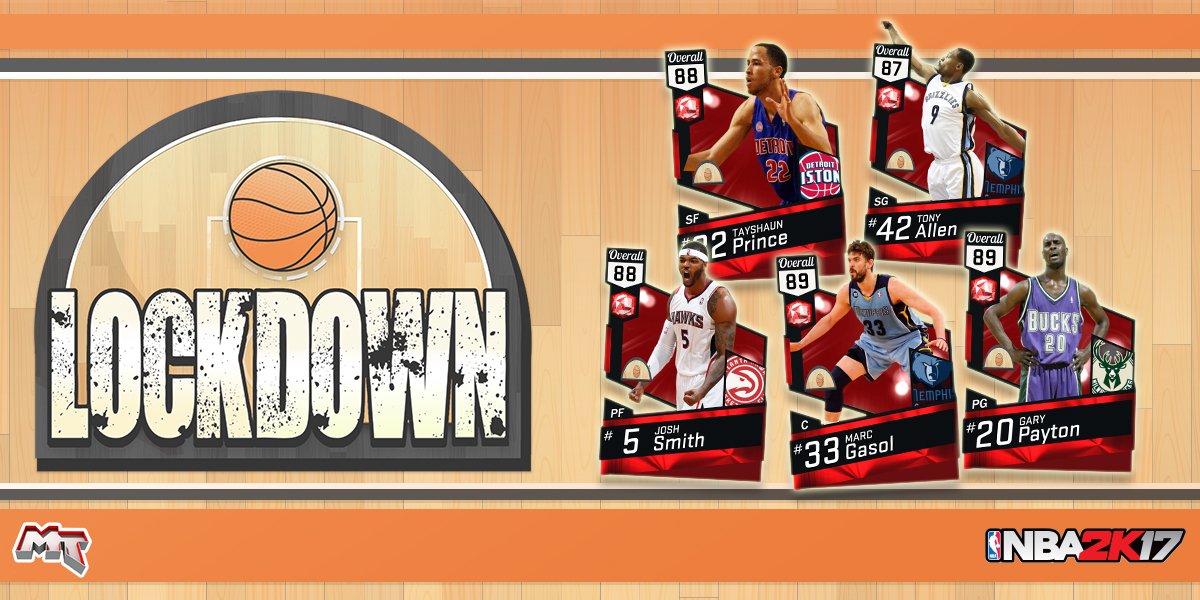 First, the NBA 2K17 MyTeam Twitter page asked 400 Retweets to unveil the five Ruby Moments Cards. Tony Allen of the Memphis Grizzlies is the first one up with an 87 overall rating. Then there are Tayshaun Prince and Josh Smith who both have an 88 rating. Lastly, gamers will also have access to athletes Marc Gasol and Gary Payton who have a rating of 89.
Five Amethyst Moments Cards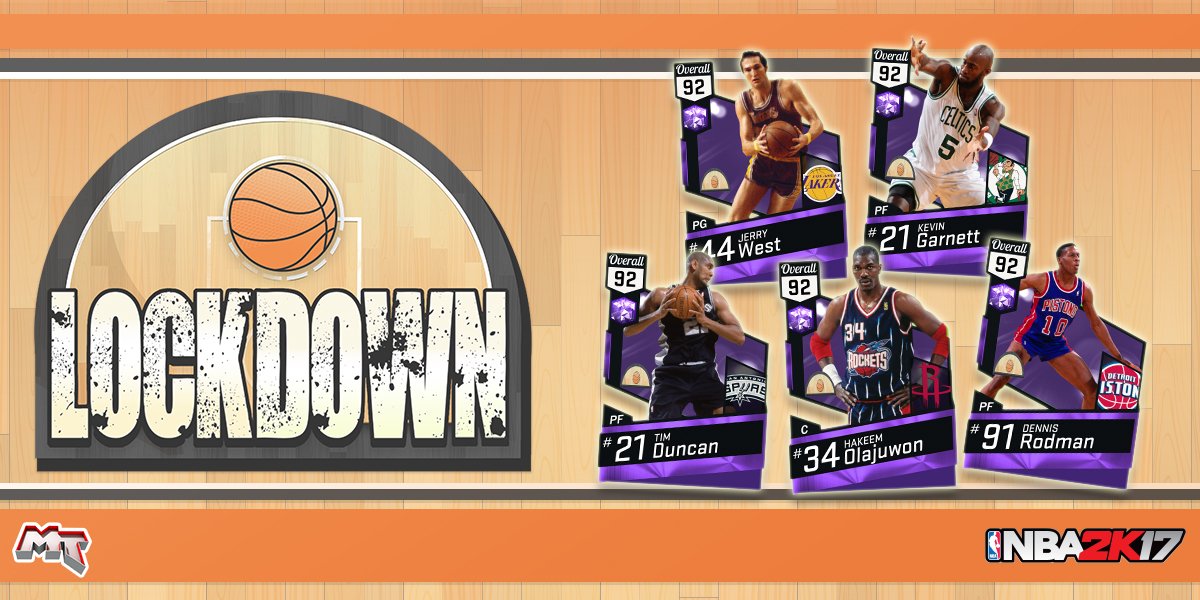 The NBA 2K17 MyTeam Twitter page then revealed five Amethyst Moments Cards after 600 Retweets have been accomplished. All of them have the same overall rating of 92, and most of them are big men. Kevin Garnett, Tim Duncan, Hakeem Olajuwon and Dennis Rodman are the Amethyst players of the pack. Point guard Jerry West is the only guard that is included in the list.
Two Rare Diamond Cards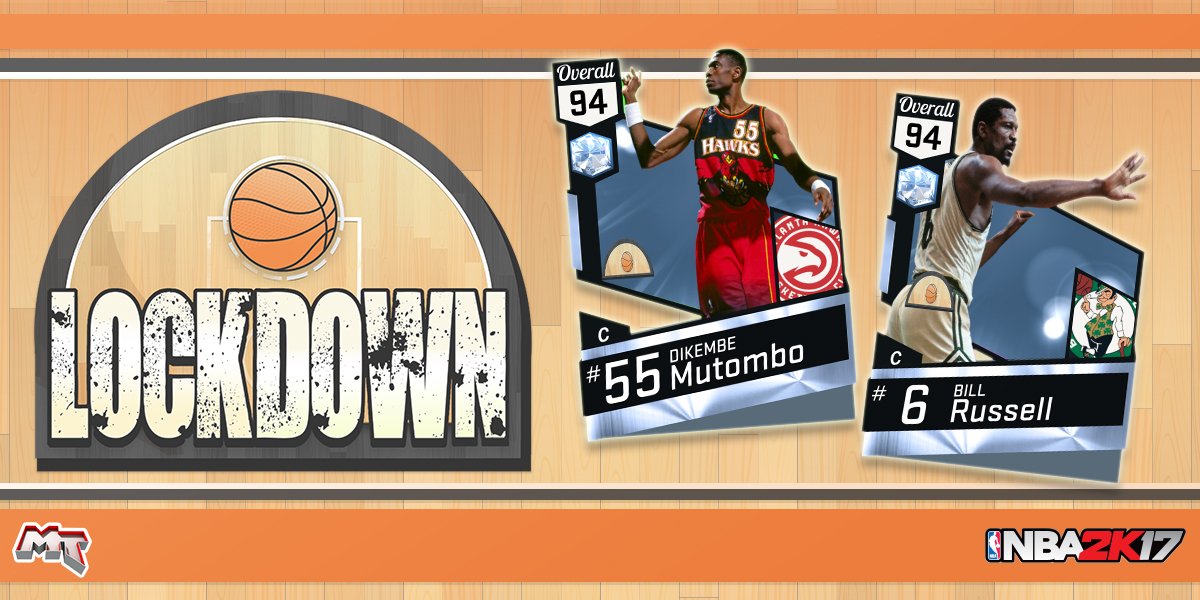 After achieved 800 Retweets, the next two rare Diamond players have been revealed. It's also worth it to note that the collection only features two Diamond cards but they are definitely worthy of having a 94 rating. They are none other than Dikembe Mutombo of the Houston Rockets and Bill Russell of the Boston Celtics. It will be a great move for you to add them to your lineup as they will provide defensive efforts like no other.
A Collection Reward: Team USA David Robinson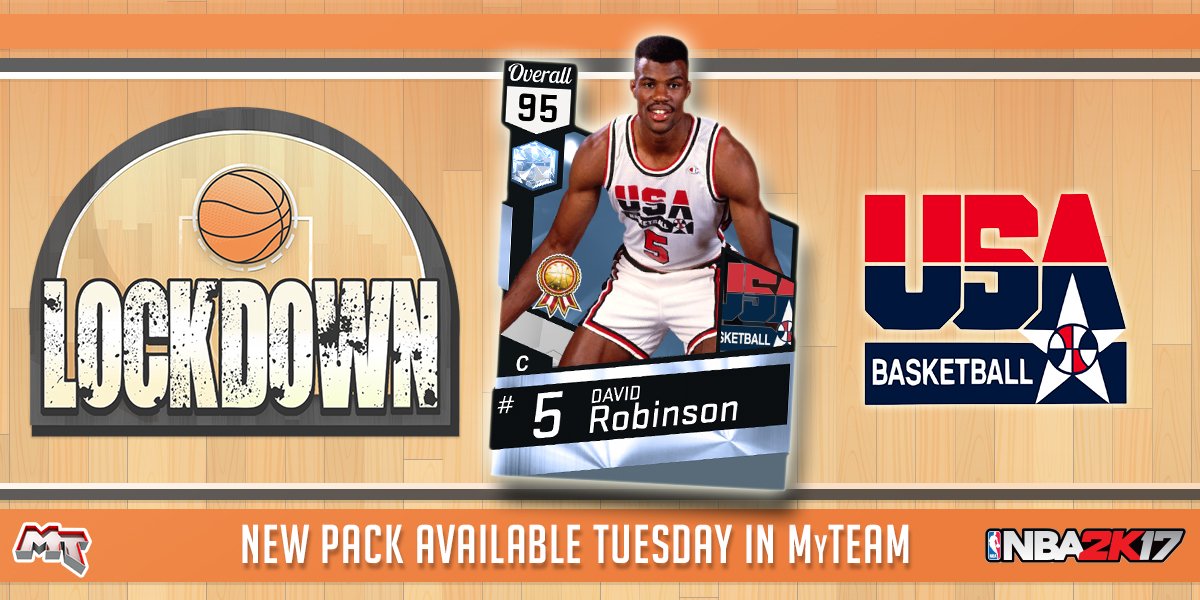 The last one is the Collection Reward and it revealed after 1,000 Retweets but it is definitely worth it. It is the big man David Robinson of the San Antonio Spurs. He has an overall rating of 95 and is definitely one of the best when it comes to defending the paint.
Have you noticed unusual place in this new worth buying pack? The first MyTeam collection of 2017 has no overall player rating below 87. The Lockdown Collection has players with high overall player ratings so it is indeed worth buying. It is suitable to the collection of any players.
Do you like this new MyTeam pack? Which players would you like to see in future MyTeam packs? Stay tuned to U4NBA for more news on NBA 2K17 and more.