NBA 2K17 MyCareer: How To Raise Team's Interest To You
u4nba
Date: Feb/22/17 14:50:58
Views: 3762
Want to be on a team that have low interest in you? So you need to raise team's interest to you.
Maybe you would ask if you need to just play really good or the team want a certain type of player. Here we'll give you some tips about how to raise your overall rating and raise teams' interest to you.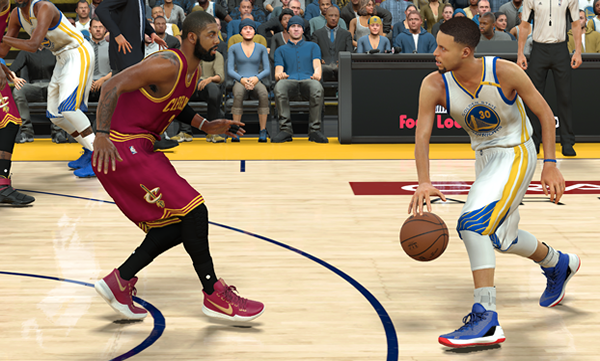 It helps the most for you to raise your overall rating and make sure you have good games, lead in some of the stats and break some NBA or franchise records. Or have a really good game against another team. That team will also have raised interest in you after that good game. You can also ask for a trade to them and if it's turned down you can ask again a while later.
So how to raise your rating? Pretty much what everyone else said. Honestly, you should be able to raise those %s a lot by just playing the game on Rookie difficulty. It's easy to get double/triple/quad doubles on Rookie, and you will most likely end up earning badges along the way too.
An insanely easy way to obtain and maintain an A+ quickly on Rookie(and help you get at least a double double) is to get 10-15 assists before doing anything else. Hold the ball until the shot clock is almost out(or you see a teammate clearly has an open shot) and then pass it to the most open person and boom, assist! Do this 12-15 times and you will not only have an A+ rating, but you will be far past the top of the A+ giving yourself a lot of extra room to make mistakes during the rest of the quarters. After your 15 assists(I say get at least 15 so that you can get Dimer if you don't have it(It takes a minimum of 15 assists per game through 20 games(or 300 assists across 20 games)) you can go ham on scoring and getting rebounds and anything else!
Or you need to play like a god. Average a double-double or trip dub. Just do anything that will raise attention. Raising team's interest to you is quite a hard time to go.