NBA 2K17 MyCareer/MyPark Tutorial: How To Create The Best Jump Shots
u4nba
Date: Oct/13/16 09:29:18
Views: 3772
Welcome back to another tips article for NBA 2K17. In this we will give you a Custom Jump Shot Creator Tutorial which will help you unlock the Custom Jump Shot creator.
In NBA 2K17, there are lots of big surprise we have experienced, one of them should be the Jump Shot Creator. A new brand and totally awesome feature which allows player make the best Jumpshot in 2K17. You can create your own custom jumpshots now. Today, we would give the details of how to create a best Jump Shot feature in NBA 2K17.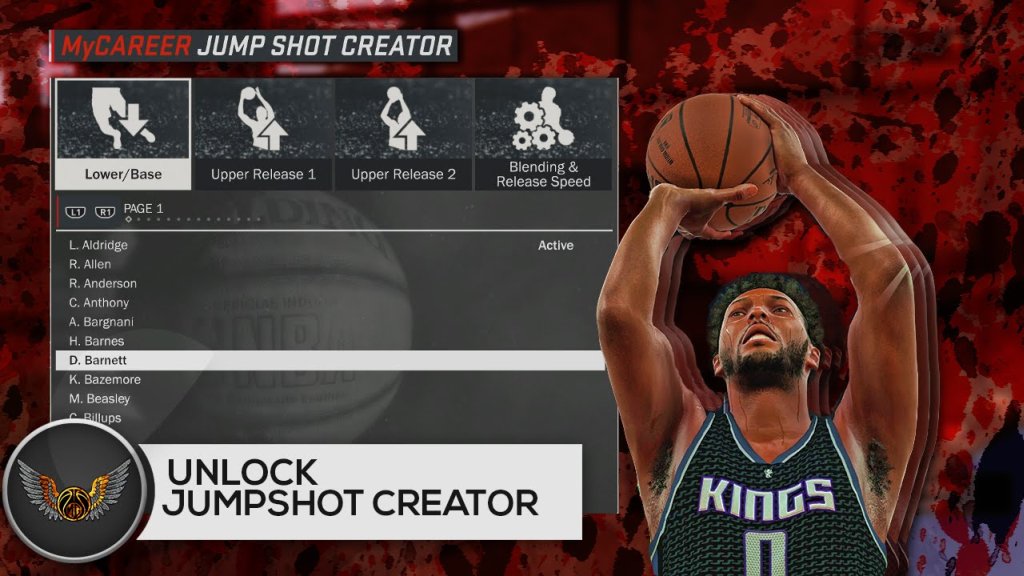 First of all, if you just started playing the game, you might be wondering how to unlock the Custom Jump Shot creator in the game!
NBA 2K17: How to unlock jumpshot creator?
1. Here's a step-by-step guide to unlocking the custom jump shot creator:
Get through at least 20 games of your first season in MyCareer until you receive a message from Coach Mike Krzyzewski (Coach K).
2. There is no exact date for when Coach K would send the message. The trick is to constantly check your phone.
3. Coach K's message would simply ask your MyPlayer if he wishes to participate in a quick meeting.
4. Acknowledge Coach K's message and accept the offer.
5. After the quick meeting with the legendary college and Team USA coach, your MyPlayer will receive another text message, this one from your agent.
6. The agent informs you that you have unlocked the NBA 2K17 "Custom Jumpshot Creator".
Once you've unlocked the feature, you can either tweak your existing jump shot or simply design a new one.
It's time to actually put it to work and create the best jumpshot animation for your player. Basically, you have to select three animation types: the base, upper release 1 and upper release 2. You also have the choice – which is really important – to set the blending and release speed.
NBA 2K17 Jump Shot Guide - How to Make a Perfect Jumpshot in MyCareer
Best Jump shot tips:
Make sure that the throws are good and easy to control (so that you can easily release at the right time
Adjust the blending and release speed bars in order to get a throw that's difficult to block.
Practice makes perfect.
We'll keep you updated with more news regarding the game. There are other guides of the game as well that you can check out on U4NBA. So, stay tuned.
More nba 2k17 guide please keep eyes on u4nba.com which would glad to offer amounts of cheap nba 2k17 mt or nba 2k17 vc account. Coupon Code "u4nba" 2% discount for all 2K17 orders here.