NBA 2K17 New Video: Motion Captures Of Karl Towns & Russell
u4nba
Date: Sep/01/16 17:14:04
Views: 1778
2K Sports games are looking sharp going to the future. In addition, rumors said that 2K is not done yet and will release more announcement as time passes by.
With the NBA season just around the corner, 2K Sports is set to release its new video game, NBA 2K17, on Sept. 20.
A few Lakers players have already released their rating for the game, as D'Angelo Russell is currently the highest at 79 rating, followed by Jordan Clarkson and Julius Randle who are both 77's and Larry Nance who comes in at 75. Russell finished last season as a 77.
While the game is surely done as the release date is less than a month away, 2K Sports is still having athletes into their studio to motion capture players. The most recent players to do so were the first two picks from the 2015 NBA Draft, Karl-Anthony Towns of the Minnesota Timberwolves and Russell, via NBA 2K's official Twitter account: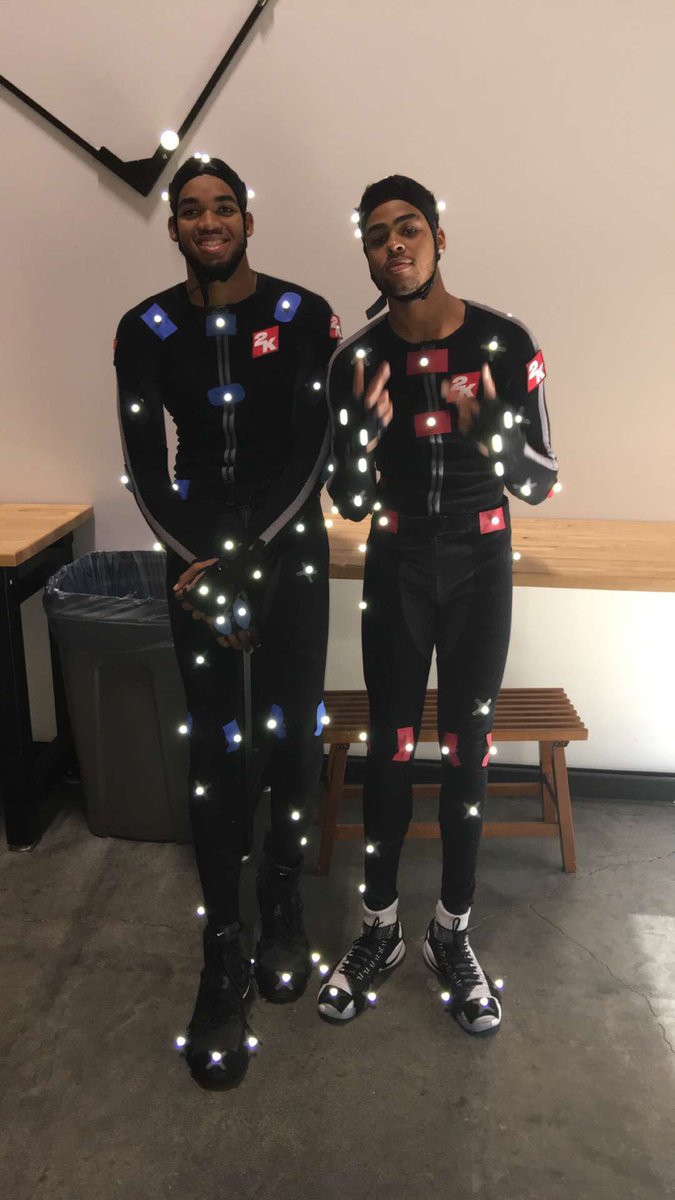 The two players, who were wired from head to toe, played a one-on-one game while their motions were being captured for NBA 2K17:
Russell, who will certainly to be the team's starting point guard this season, turned heads in Las Vegas during the Summer League, averaging 22.7 points, 4.0 assists and 6.7 rebounds per game through the team's first three games.
Towns averaged a double-double in his rookie season, helping him earn the NBA Rookie of the Year award. He led all rookies in scoring at 18.3 points per game while grabbing 10.5 rebounds.