NBA 2K17: Solution To MyCareer Error Codes
u4nba
Date: Jan/13/17 00:14:56
Views: 2445
The MyCareer mode in NBA 2K17 is a masterpiece, mixing the elements of an RPG with fun and fluid basketball gameplay. to create what is undoubtedly the best single game mode in the sports gaming industry. Unfortunately, players have found that there are three common errors affecting the MyCareer mode.
The error codes are 0f777c90, a21468b6 and 4b538e50. According to WindowsReport, there are two solutions concluded by players can fix the error.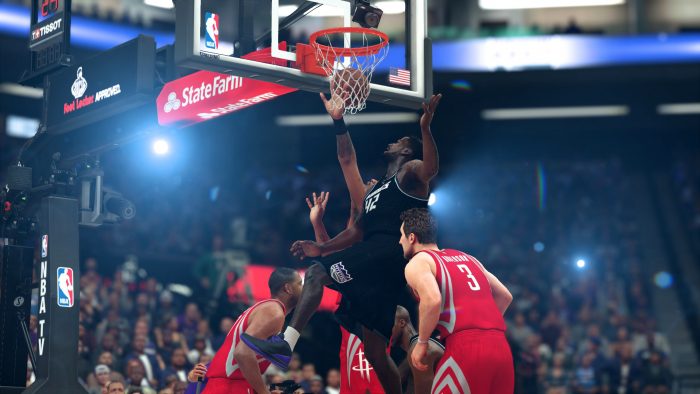 Use The Latest Game Updates
A common reason you seeing these errors is because you don't have the latest game updates downloaded. This will also cause the error EFEAB30C. Similarly, the solution is downloading the latest version of the game. For some players, this may take long depending on the size of the download and the speed of your internet connection.
When the download is complete, you'll be asked to return to the game's main menu so the update can go into effect. You can play a series of games in "Play Now" mode to trigger a faster download process.
If you're Xbox One user, restarting your console may help you deal the problem. If you use an NBA 2K17 disc, the first thing you need to do is removing the disc, then wait for a couple of minutes and finally go back online.
Save File In MyCareer
Saving file can fix the errors 0f777c90 and a21468b6. The second solution is come from players who contacted 2K support.
Cheak whether the servers are online. Make sure that the Xbox Live, PlayStation Network, or Stream's online service don't have any problems. The physical devices should be plugged in and powered on. The perform a connection test on each device connected to the network.
If these connection troubleshooting steps have been done, tap triangle on MyCareer to select the save file.
Notably, most of the errors in NBA 2K17 are caused by the data haven't been updated. So, try to update the game version first after finding some problems when playing NBA 2K17.