NBA 2K17: The Importance Test Of Defensive Badge
u4nba
Date: Jan/18/17 14:06:54
Views: 2186
As we know, the Hall of Fame badges play a important role in NBA 2K17. Since the feature was available in the game, players have been very busy not only with winning games but with also getting all the badges. But do you know the difference between a shot contest with Hall of Fame defensive stopper and a shot contest with no badge?
In order to determine whether each badge affect various stats in NBA 2K17, The NBA2K Lab team has started some tests which began with Pick Pocket to ensure players can easily judging the badges that worth attaining most.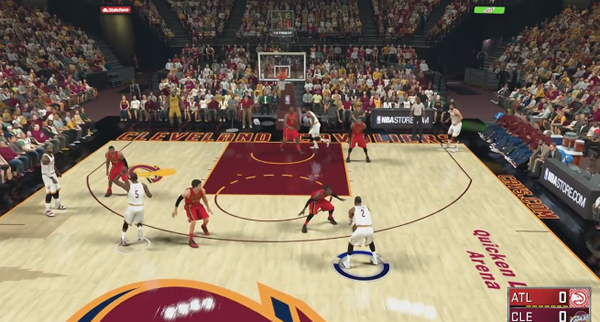 The first test of Pick Pocket tests the ability to steal from a ballhander, and the researchers paired up a player with lockdown defense against players of various ball handling archetypes to attempt 250 steals. They ran this test with Bronze, Gold, and Hall of Fame badges, and also with no badge for comparison. The results show that against a playmaker archetype, the defender will steal roughly one out of every twenty times with the Hall of Fame badge as opposed to only one out of every hundred times with no badge. These numbers increased dramatically on the lower archetypes. The most significant thing we took from this test was that a lockdown defender will struggle to steal from a playmaker but should be able to cause problems for all other archetypes.
In the second of the defensive tests, they tested the Lockdown Defender capability of lowering shooting accuracy. To do this, they set up 2,000 jump shots with Paul George, and tested this against players with each badge, as well as unequipped. created identical defenders, the only change between them being the defensive stopper badge. The numbers were far more dramatic, with the difference in shot accuracy being 23.6% with the Hall of Fame badge equipped, as opposed to 48.4% with no badge equipped.

Are you awared of the meaning of the datas? As a result of the loss of shooting accuracy, your opponents would be forced to play a better defensive game than you. For more details, stay tuned at www.u4nba.com.