NBA 2K17 Tips On Addressing The Logo Screen Freezing
u4nba
Date: Jan/06/17 13:27:22
Views: 2757
Have you met glitches when you load the NBA 2K17 game in Xbox One? Recently, some Xbox One players explained that they have met some issues that hamper the enjoyment of the game. To deal with this issue, we found an useful video that can fix it.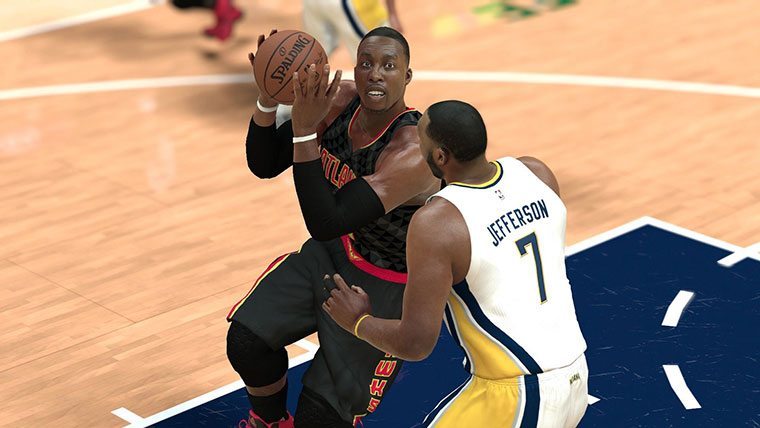 The event began when Xbox gamers attempt to boot up NBA 2K17, but they are either stuck on the loading screen that features the NBA team logos forever or forced to wait an obscene amount of time for their game to load. It's being referred to online as "the logo screen freeze."
Pooky, an NBA 2K17 YouTuber, made an easy-to-follow tutorial for fixing this issue. Here we'll post the fix video below.
The Detailed Explanation Of Fix Steps
The first thing you need to do is quitting the game by pressing the Xbox button. Once you're at the dashboard, go to "Manage Games." Then select NBA 2K17 and scroll down to "Save Data" and select it. Scroll down to "Reserved Space." Click it and then click "Clear Reserved Space." Finally, restart NBA 2K17.
At this moment, it will begin to load on the title screen, but there will be a lengthy delay. Ultimately, you'll see a screen that says: "Please wait, retrieving data from 2K servers." There will be an option to cancel. DO NOT PRESS CANCEL. IT WILL DELETE ALL OF YOUR DATA.
Once that part of the process has finished, you should be ready to go and free of the logo screen freezing and extended delays.
Though there are some other players have also addressed the issue, but Pooky's video was found to be the most straightforward. So it can be fast for you to address the problem if you use this method.