NBA 2K18 MyCareer Mechanics Wishlist And More
u4nba
Date: Apr/06/17 14:23:52
Views: 1897
NBA 2K18 will be released On September, and gamers are willingly waiting for the latest update, just like previously years, the game will bring surprise for the gamers in the form of new features as well as changes. Fans have certain expectations from the My Career update that if fulfilled will make it even more fun. More update and latest news, and official website will be offers more: https://www.u4nba.com/nba-2k18-mt/.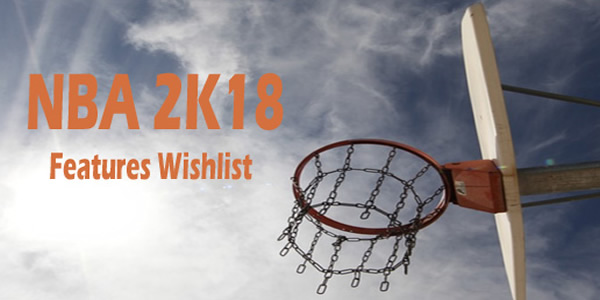 This Following Is NBA 2K18 MyCareer Mechanics Wishlist
Archetypes – This is something really cool and fun. This will allow every individual to make a new and exclusive identity. With the help of archetypes we will put talents in the players, these talents be like specific traits assigned to your player.
For example – Be it any player, he can be assigned some standard potential traits that gives him exclusivity against other players. Character Information And Features – The character we choose will function as per its basic features like height, weight, wingspan etc.
for example, the player with a short height will be much more quicker than its taller opponent, also the one with a light weight is easily overthrown and against a powerful competition. These mechanics were missing in NBA 2K17 and if improved will take the Game to a new level of fun.
In order to make the gaming experience better, and gamers can choose between retired superstars in their prime and get their stats and more or less their physical stats. Few More NBA 2K18 MyCareer Mode Wishlist, to name a few, Specialist for the Archetypes, Separate My Career Player, Provision for High school recruit, All and all different draft, Modify the player's powers to opt for Archtypes and more. By the way, U4NBA is devoted to offers cheap NBA 2K18 MT.