NBA 2K18: Neighborhood Looks Like An Ambitious Feature
u4nba
Date: Sep/12/17 16:22:56
Views: 2207
This year, the upcoming basketball simulation video gameplay, NBA 2K18 will introduce a new open world, whether it's playing games in the park, or just playing NBA games, you are all in this same space, this space called The Neighborhood. According to Bishop, like its name implies, there is a Neighborhood, there is a place where you can run around with different people who are in their MyCareer at the same time as you.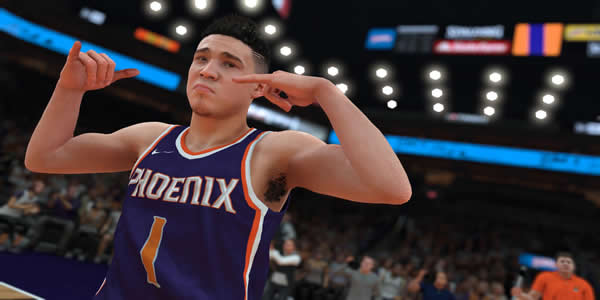 In essence, the Neighborhood combines all the popular online modes of the NBA 2K series and jams them into an open world that players can interact in. Ben Bishop said: " We really just tried to bring everything all together so that you're all competing at the same time with everyone else, it makes it a much more shared experience than it has been before."
Senior Producer at Visual Concepts, Ben Bishop, gave us a quick rundown of what to expect from this new feature, reference from here. It's a known fact that the Neighborhood looks like an ambitious feature, it successfully centralise everything inside of NBA 2K18 around the MyPlayer character and going through modes like MyCareer. The below is the Neighborhood's video, you can click it to watch details.
This year, players can choose that they want along the way, with release of the Prelude Demo, the demo is available to download from today on the PlayStation 4 and Xbox One. The full game soon to be come in the coming days, are you ready to meet the popular gameplay? If you have not bought NBA 2K18 MT, you could access to U4NBA to get cheap MT.