NBA 2K18: Players' Facial Expressions And Jerseys' True Colors
u4nba
Date: Aug/09/17 16:54:25
Views: 2138
On September 19, NBA 2K18 will be launched on some platforms such as Xbox One, PS3, Nintendo Switch, PS4 as well as PC. Nevertheless, if you pre-order the game in advance, you will be able to get to play it four days early, starting on September 15. In the addition this, you'll receive the following content:
Kyrie Outfit Pack
10 Weekly MyTeam Packs
5,000 Virtual Currency
Due to the new cameras was updated, the 2K team captures different facial expressions. In essence, the dunk face is extremely popular. The team also revealed other face expressions like scrunch face, they mainly maximize the compression to get every wrinkle on a player's face. On the whole, the team has redone the body system, rebuilt faces from scratch and added small details like scars and faded tattoos.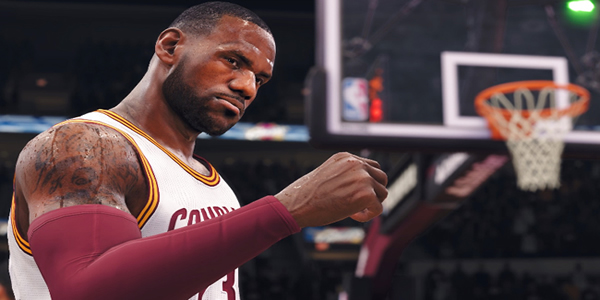 In addition, 2K also did a separate scan to capture jerseys' true colors. "It was important for us to separate the color of a jersey into diffused color and reflected color, " Dawson says. He added: "We used a technique called cross-polarization to separate those two layers, and then we were able to sample the colors by breaking out diffused color and reflected color. "
There looks to be a wide range of alterations you can make to your player's nose, eyes, brows, ears, mouth and other features. If there were not any questions, NBA 2K18 would look better than NBA 2K17. After all, the game has been gradually improving and gradually evolving all year, and are pretty striking. For more information, head to the game's official website and find out more.