NBA 2K18 Prediction: Cover Player And Multiple Storylines
u4nba
Date: Apr/13/17 14:57:28
Views: 1901
Before NBA 2K18 was launched, a series of prediction was also declared. Anyway, regardless of NBA 2K18 cover athlete or features prediction, based on previous gameplay, there are some relevant predictions. Until now, NBA 2K18 may still be a bit ways off from releasing, but, there are some most sought features.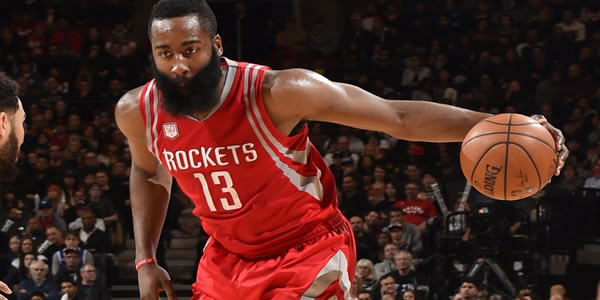 Cover Player
Within a number of speculations from the past year up to now, most fans and communities place their bets on either Allen Iverson or James Harden. Both players aren't first timers and being a face of an annual "NBA 2K' game, though the chances of them seeing their last might not yet be nigh.
Significantly Improved Graphics
Due to NBA 2K17 was released for a long time, NBA 2K18 can definitely benefit from it. 2K can take advantage of the increased fidelity in the graphics department, which might have held them back to cater for the original PlayStation 4 and Xbox One platforms before PlayStation 4 Pro and the upcoming Project Scorpio.
Multiple Storylines
The recently released "FIFA 17" had an engaging story, which sets the game clearly apart from mere glorified sports simulation to an actually engaging and immersive experience with the sport in focus. 2K may not have considered this with "NBA 2K17," but a deeper storyline with possible branching arcs per "decision" might just bring a bit more to the series.
Minimal Graphical Bugs
Making the game look jaw-droppingly beautiful may not be enough and with this, a lot of fans are looking forward to 2K, singling out as many graphical glitches as possible. NBA 2K17 still isn't without any less than acceptable graphical goofiness from unrealistic clippings and stretching. The game is supposed to come as close as the real thing and a proper collision detection is long overdue. More NBA 2K18 prediction, you can click here to get more.