NBA 2K18: The Return Of The MyTeam Feature With Two New Mode
u4nba
Date: Aug/19/17 16:27:10
Views: 2204
NBA 2K18 fans are eager to know news on MyTeam. According to 2K, the return of the MyTeam feature with two extremely important new mode, In MyTeam, all is seemingly new and different. NBA 2K18's main additions to MyTeam come in the form of two new ways to play, each which offers rewards for doing well. Now, let's take a look at this the latest trailer, enjoy it!
Coaching is a more important aspect than before. Regardless of the MyTeam mode you're playing, 2K18 uses a new system proficiency tech that optimizes teams based on eight different systems. Before assembling a team, you first get a coach--and, with them, a system your team will run.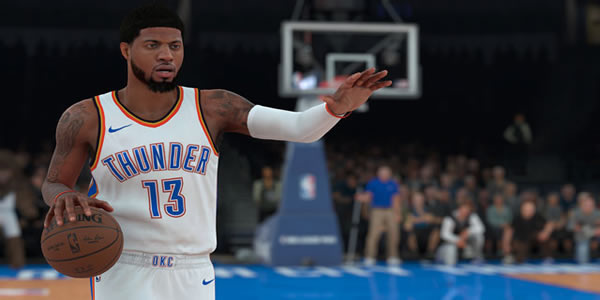 You'll have five position players to start, and these guys are the ones you should try to marry with your coach's system. You'll fill out your roster with pack openings. Once you have your team set, you'll begin play against other drafted teams. Here's another exciting twist. Your team will compete in best-of-seven elimination-style competitions.
In addition of this, pack & playoffs allows you to open packs, build a team, and try to come out on top in the playoffs. As you advance through rounds, you'll have to redraft your team. you'll play through a series of rounds, with each one adjusting the value of cards in response to how much they're being used.
This is a great sport video game, 2K tried to put some teams in the classic rosters list. Another Lakers team is coming to NBA 2K18 as well. There are elements from other collection modes and click here to get more news.