NBA 2K18: Who Have Possibility Of Becoming NBA 2K18 Cover Athlete
u4nba
Date: Apr/07/17 14:17:47
Views: 1940
NBA 2K18 release still months away, definite release date is likely to still early. Take a look back on the last installment in June last year, according to 2K announced, and Indiana Pacers star Paul George as the cover star of NBA 2K17. And, this year, regarding the cover athlete of this year's entry to the franchise, who can be the cover star of NBA 2K18?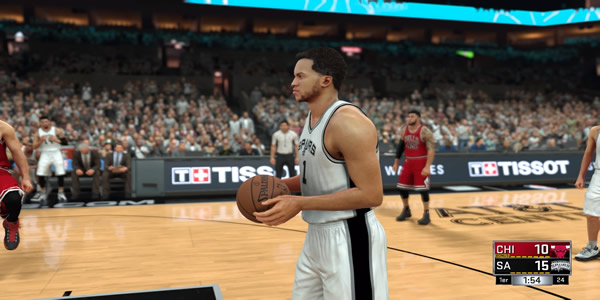 Allen Iverson
Iverson was the face of NBA 2K for the first five editions. During that course, he made the All-Star team all five years, won the MVP in 2001, made All-NBA First Team once, and All-NBA Second Team three times. Currently, his name is still ringing bells among basketball fans as he has just been just inducted into the Hall of Fame.
Kawhi Leonard
The San Antonio Spurs player is a huge favorite amongst basketball supporters. He may not be the most flamboyant superstar, but Leonard has both individual and team success that makes him worthy of the cover. At 25, he has seen his point-per-game average increase each of the last five years. Just like the first two players, Leonard is an MVP pick too.
James Harden
Houston Rockets' point guard seems to be one of 2K's favorite picks for the NBA franchise. Harden landed one of the three covers for NBA 2K16 and also graced the cover for NBA 2K15. Fans think he could be this season's MVP. If predictions are to be believed, he could also lead the NBA in assists and finish as one of the top three in scoring. However, the question is if 2K will consider featuring him again on the cover after a two-year interval.
Kyrie Irving
Touted as one of the coolest athletes in the league, Irving's jersey sales rank the fourth highest after Golden State Warriors' Stephen Curry (1st) and Kevin Durant (3rd), and Cleveland Cavaliers' LeBron James (2nd). That alone already makes him a logical choice for the game cover, although he's already been the cover of NBA Live 14.
Russell Westbrook
Oklahoma City Thunder star Russell Westbrook would make a great NBA 2K18 cover athlete. Also a crowd favorite, he is expected to make history this season either by winning the MVP title or ending up second in the voting. However, Westbrook could still be tied with EA Sports since he just graced the cover of NBA Live 16.
NBA 2K18 soon to be released on september, above mentioned the top players all have great possibility of becoming the cover athlete of NBA 2K18, for more informations about NBA 2K18, or buy cheap NBA 2K18 MT, U4NBA can meets your needs.