New NBA 2K17 Pink Pack Collection Debut With Pink Diamond LOVE
u4nba
Date: Feb/15/17 00:14:19
Views: 2330
In this year's Valentine's Day, NBA 2K post a big news of NBA 2K17 MyTeam mode in its Twitter account. A new Pink Pack Collection debut with the Kevin Love Moments Card as the first card of the pack.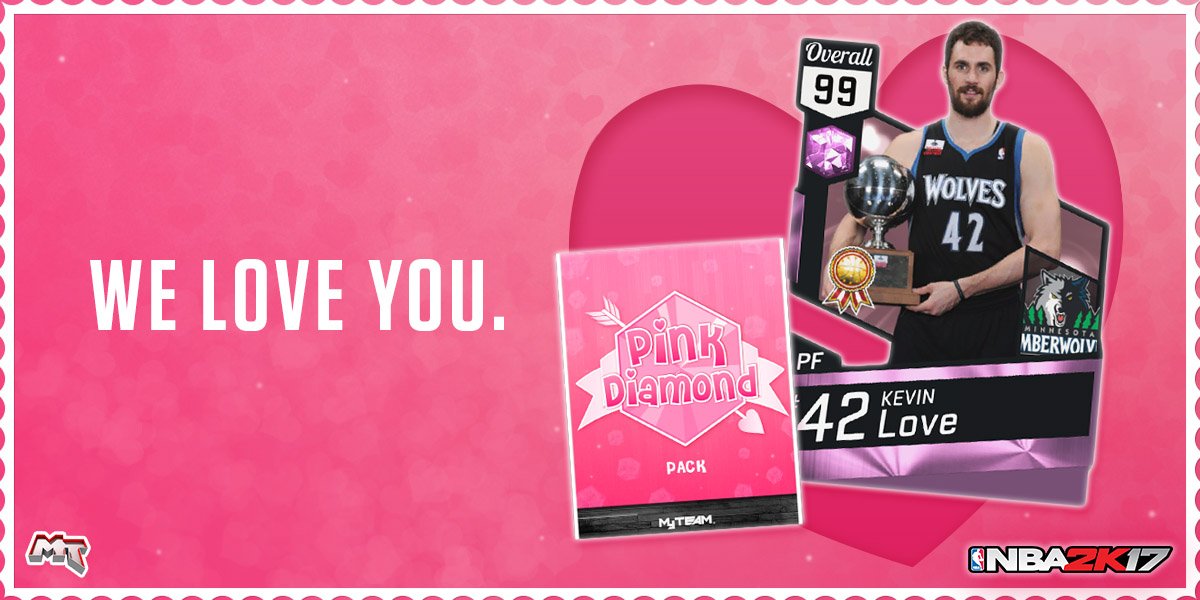 Suprisingly, this Pink Diamond LOVE has a high rating with 99 OVA. What's more, the limited quantity Pink Diamond LOVE locker code has been revealed so players can using the code "KLOVE-3DSTK-3W64L-JCED5-UKL42" to get Diamond LOVE.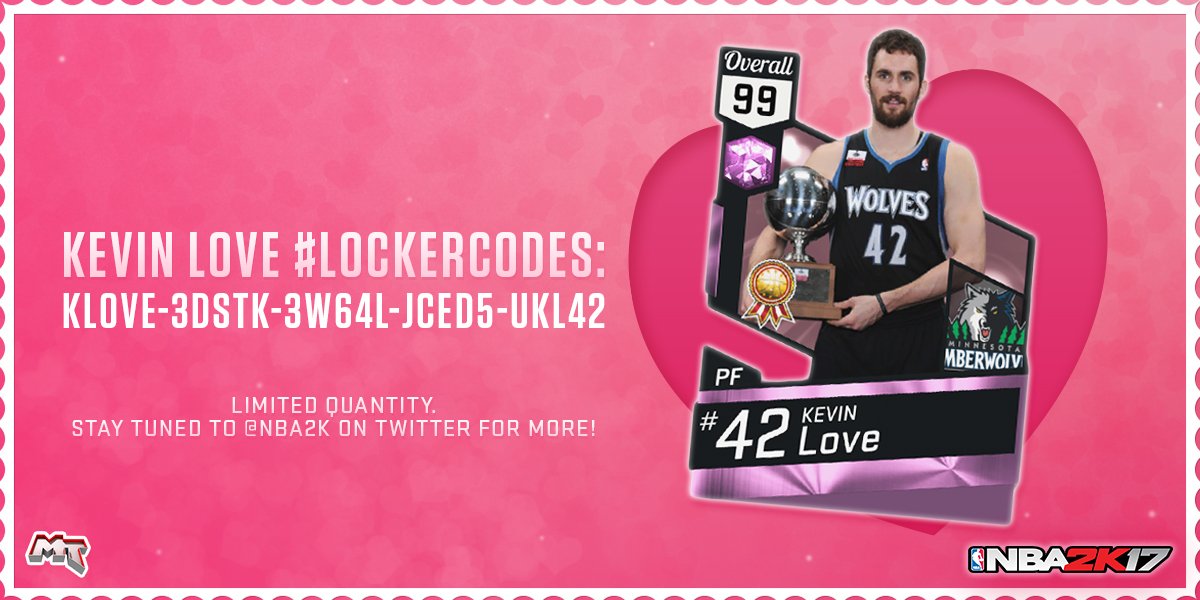 According to 2K Blog, the "We Love You" update is this year's biggest update for MyTeam. There are lots of new things in the update: new cards, new collections, new duos, updated cards, and more.
Plus, an important change made in MyTeam is that Diamond and Pink Diamond cards have a new rating scale. As we know, Diamonds range from 93-98 Overall players, but Pink Diamonds are specifically reserved for 99 Overall players. It's important as this enactment ensure that after working hard you can get the very best players in the game.
Considering that these limited edition codes could drop at any moment, in order to obtain more informations of Locker Codes, players need to stay tuned to the official NBA2K MyTEAM Twitter account for more details. Or, you can keep your eyes on our site as U4NBA will add more basic NBA 2K17 tips on an ongoing basis to help rookies get acquainted with the latest entry in the franchise.
By the way, the Diamond cards are getting a boost in accordance with the official NBA 2K17 MyTeam media.