New Players Can Acquire NBA 2K17 MyTeam Moments Cards
u4nba
Date: Oct/28/16 11:48:23
Views: 1777
Yesterday, the stellar opening night of the NBA 2016-2017 season ended, players get much pleasure from NBA 2K17 MyTeam, In accordance to a recent announcement made on social media, the Moments Cards are revealed. Athletes who made spectacular performances during their respective games, which is its typical features. Due to NBA 2K17 its popularity, more gamers purchased cheap NBA 2K17 MT.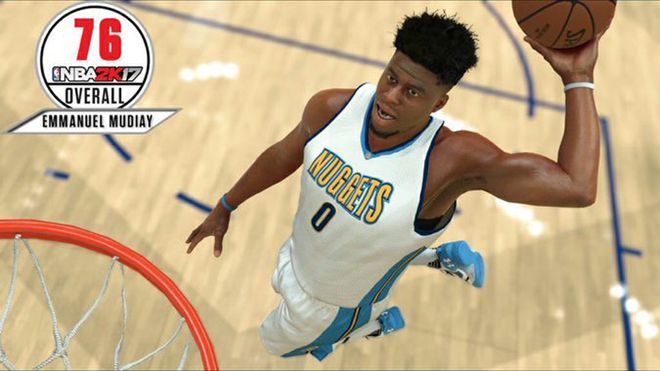 Yesterday on Twitter, both @NBA2K and @NBA2K_MyTEAM announced that the cards are already available. Gamers can see it in League Packs and it has five new characters in it. There are new editions of Damian Lillard, Kawhi Leonard, Kevin Love, Joe Johnson and Jonathan Simmons.
For Lillard, he now has a sapphire version with a rating of 84. Getting his sapphire edition as well is Leonard with an overall rating of 85. Love and Johnson now have an emerald and gold version, respectively. The Cavs star has a rating of 82 while Johnson has 79. Lastly, and somehow the most surprising, is Simmons of the San Antonio Spurs. He now has a silver version with a 75 rating. Some gamers take into consideration to purchase more cheap NBA 2K17 MT PS4.
Now, a Twitter fan asked if these cards are like free agent cards or can players add contracts. The admin of NBA 2K17 MyTeam on Twitter was swift to reply and confirmed that yes, players can add contracts. As a result, a lot of gamers are thankful especially with the cards being available in League Packs not in packs that cost 10,000 or more.
Meanwhile, with regards to the opening night of NBA yesterday, the powerhouse Golden State Warriors suffered their first defeat in the hands of the San Antonio Spurs. Leonard scored a career-high 35 points while LaMarcus Aldridge added 26 marks.
NBA 2K17 Not In Nintendo Switch Trailer
Nonetheless, what really amazing the Warriors was the remarkable performance of Simmons. In 8-of-15 field goal shooting, he scored 20, three buckets from beyond the arc was included. Now that you might be get answer, why NBA 2K17 MyTeam made a decision to give him a special Moments Cards. PC now is provided cheap NBA 2K17 MT PC with fanatic players.