Some Of The New Content Being Released With This Year's NBA 2K18
u4nba
Date: Sep/18/17 16:52:20
Views: 1899
For the upcoming NBA 2K18, fans will receive an updated roster and a new gameplay. As anticipated, each position's the top 10 players have been revealed, reference from here. The game features a revamped passing system. Today, let's take a look at some of the new content being released with this year's version of the game.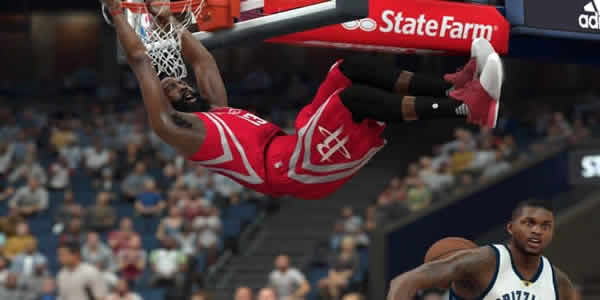 The Road To 99:
The overarching meta-game that rewards users for improving their MyPlayer's overall rating, regardless of which modes they choose to play. Featuring a unified badge system across Pro-Am, Park and your NBA journey in MyCareer, your attributes, animations and badges all combine to define your play style on your road to a 99 overall rating.
Updated Create A Player
Create the MyPlayer you want, whether scanning your face with the MyNBA2K18 mobile app or building something custom using our preset options. Hairstyles have been updated with numerous new options to choose from, and body weight and height are more accurately represented to ensure the unique look you want for your MyPlayer.
The Neighbourhood:
The future of sports career modes has arrived, allowing you to play the game the way you like. Build your career in NBA games, hit the courts in The Playground Park, join the Pro-Am circuit, or explore the shops and venues in an all-new open neighborhood setting. Featuring new MyPlayer upgrade and endorsement systems, our biggest cast of characters to date including NBA players, and so much more.
Needless to say, when the game is launched, many of you will be coming here for our awesome deals on NBA 2K18 MT. U4NBA is completely an online shop, dedicated to online games and video games, it offer cheap NBA 2K18 MT, NBA 2K18 items and more, aiming to meet each player's needs and expectations.