The NBA 2K18 Rating Of John Wall: Not Meeting His Anticipation
u4nba
Date: Aug/05/17 17:11:51
Views: 2049
With the NBA 2K18 player rankings leak out, players are starting to react to just how good their virtual versions will play in the game. Even if we don't yet know where every player stands in the hierarchy of the NBA 2K18 game ratings, but John Wall knows his own ranking -- and he is not happy about it.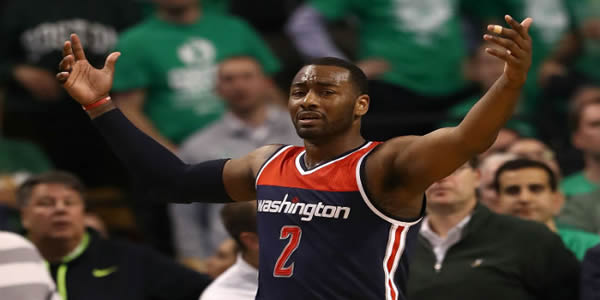 Arguably, John Wall has gotten better every single season he's been in the NBA. Just a few months ago, he helped his team get within a game of the Eastern Conference Finals, ultimately falling to the superior Boston Celtics in seven games.
But John Wall decided to take his grievance directly to the game's digital marketing director Ronnie Sing. Since he isn't satisfied with his NBA 2K18 rating of 90, which was revealed this week. More news and update such as related videos, screenshots and guides, you can find more at here.
John Wall came into the league his rookie year and averaged 26.4 points, 4.6 rebounds, 8.3 assists, and 1.8 steals per game on 40.9 percent shooting from the field and 29.6 percent from beyond the arc. This past year, however, Wall completed his seventh NBA campaign, his fourth consecutive as an All-Star, averaging a career-highs in points (23.1), assists (10.7), steals (2.0), and field goal percentage (45.1 percent).
For the NBA 2K18 ratings of John Wall, what do you think about? If you have any ideas and suggestions, welcome to U4NBA, check out other gamer's comments and exchange ideas with them. By the way, are you prepared for buying NBA 2K18 MT?