Three Of The Best Players In Both NBA 2K18 And NBA Live 18
u4nba
Date: Oct/10/17 02:45:42
Views: 4109
Today, let's make a comparison both NBA 2K18 and NBA Live 18, we selected three of the best players in the game, arguably, the three players also are on the top three rookies in the 2017 NBA Draft.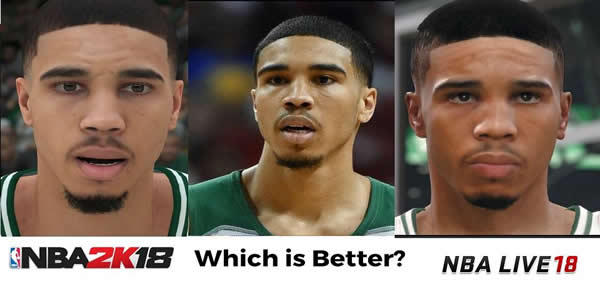 First and foremost, Jayson Tatum in NBA 2K18 and NBA Live 18. This screenshots reveals the difference between the NBA 2K18 and NBA Live 18, Jayson Tatum has been recreated well in both games, but the 2K render looks sharper in every way.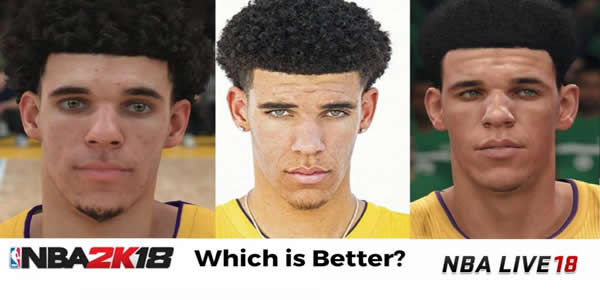 Secondly, both NBA 2K18 and NBA Live 18 did a solid job recreating the Lakers rookie. The Los Angeles Lakers' Lonzo Ball wasn't the No. 1 pick in the draft, but he's easily the highest-profile player rookie. 2K's render captures Ball's hair and skin texture much better, but NBA Live 18 does a little better with the eyes. Still, 2K's version of Ball is the most accurate.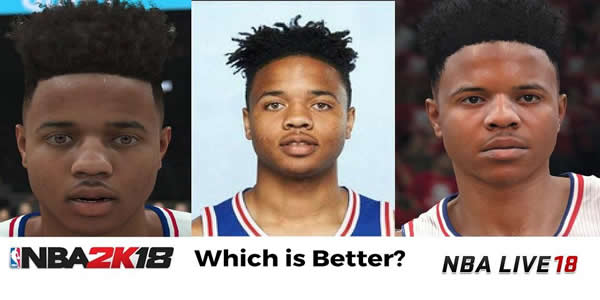 Lastly, let's take a look at Markelle Fultz in NBA 2K18 and NBA Live 18. In the real-life image, Markelle Fultz has a dread top on his fade, but as you can see from the GIF critiquing his free-throw shooting below, that's not the style he's wearing now. In any case, the 2K render is better in every way. In fact, it doesn't even look as if EA had an opportunity to scan Markelle Fultz.
More screenshots and related the latest news, guides, tips, welcome to U4NBA, all is what you want, click here to official website.