Ways To Dictate Pace of Play In NBA 2K17
u4nba
Date: Feb/14/17 13:27:43
Views: 2171
As you playing NBA 2K17, what influence you the most is the pace work for you, then you'll have opportunity to win the game. It's not easy for your opponents to beat you in the halfcourt while you are on a break. This makes a team eagering to find a pace that works for them.
However, it can be incredibly hard to dictate pace of play. Different typles of players can transcend pace of play in different extents. Basketball coaches always recognized pace of play as game flow as well. Oftentimes, you'll find two teams butting heads over the tempo of the game once flipping on a basketball game. One team may wish to slow things down while another team wants to hurry things up. Without realizing it, opponents will jack up shots hurriedly even when it doesn't benefit their team. This mistake is often reciprocated, especially if the shots begin to fall on either side. Luckily, NBA 2K17 gives you all the tools you need to effectively employ your game plan.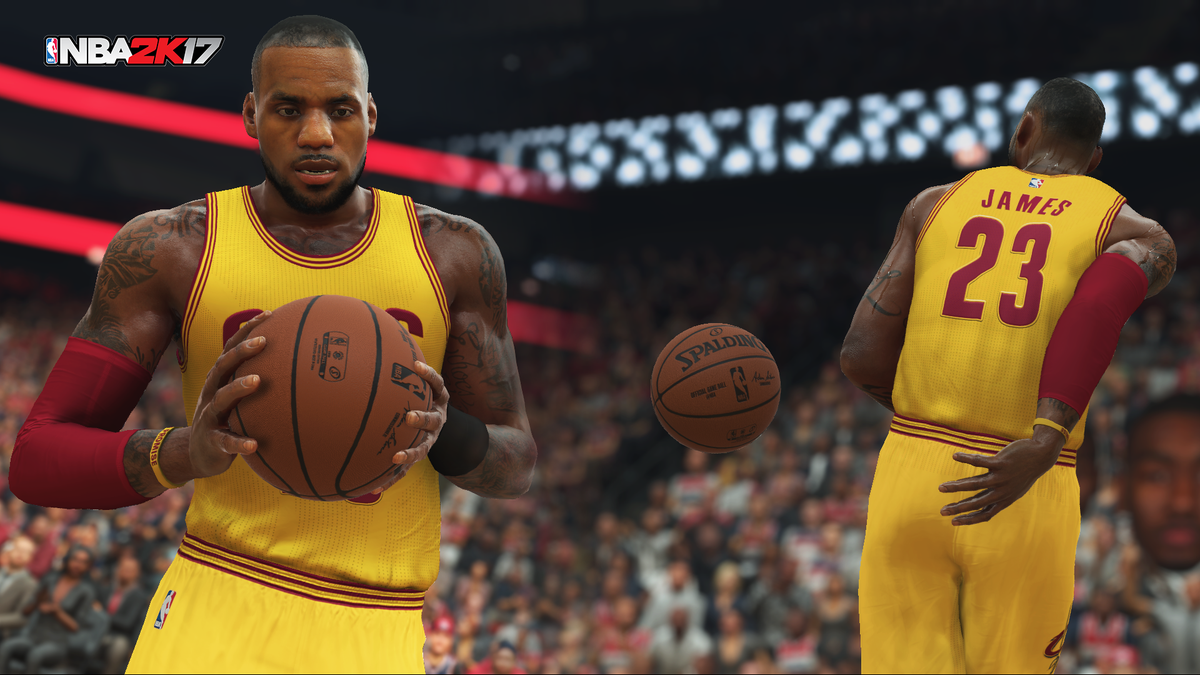 Looking At Personnel On Your Team
The first, and best, way to evaluate what kind of pace you need to shoot for is by looking at the players on your team. If you aren't looking to waste hours of soaking up attribute information, take a look at some of the basics, starting with speed.
Speed is an attribute that will make or break your fast break game. On the surface, you have to evaluate whether or not it's worth breaking your own pace of play just so the opponent doesn't get its own ideal tempo. Sometimes it's just not worth trying to keep up, especially in the case of dealing with a Westbrook or Wall.
Off rebounds and turnovers, push the tempo and watch as you blaze past slower defenses. That doesn't mean playing with a slower team is a lost cause. Just as you can use a quick player to dictate an uptempo style, you can use a stopper to dominate the halfcourt. For this style of play, you're going to want to look at two different attributes: defense and contested shot.
One of the best options you'll have with a great defender like Leonard is that you can match him up with the "tempo setter" on the other team. Similarly, Leonard (88 mid-range contested shot) can hit contested shots regularly, making it easier to slow things down and rely on tough shots if you need to. When you have guys who can win one-on-ones in the halfcourt, there's no reason to push with players who aren't built for it. There are few answers to be found in the handful of instances where teams have guys who can break you either way, but you can still push your tempo on offense.
Ignoring The Shot Clock
This might seem incredibly counter-intuitive when talking about game flow, but the fact of the matter is that forcing any one style is going to take away scoring opportunities. The best thing you can do is get a feel for where individual players and teams have the most consistent success, and the best way to do that is ignoring the shot clock.
Instead, focus on opportunities. Outlet passes off of a rebound are great for transition basketball, even if the defense seems well equipped to handle such a break. If you have players who can beat defenders down the court, then do so. On the opposite end of things, don't force an early shot with a defense that's already set. For all that game flow can have an impact on, it's still only the difference between about 10 possessions per full game -- give or take a couple possessions in either direction.
If you find yourself running a slower tempo, don't be afraid to take advantage of early shots. Slow teams pride themselves on finding the best shot possible in 24 seconds, not the last shot available. If you're going to grind things out, run your playbook and see what pops.
Adapting Changes In The Pace Of Play
To win a game, any good team will do what it needs to do. If a certain pace of play just isn't getting it done or a team is beating you at your own game, don't be afraid to change things up. This fits with the personnel, too. Sometimes a spark plug off the bench is exactly what you need when the other team is bogging you down with a slow pace of play. Sometimes you need to let your big hang closer to the basket to slow down guys who are winning one-on-ones. Adapting is an essential aspect of mastering game flow.
If things aren't going the direction you'd like, don't be afraid to switch things up to work things to your advantage. Oftentimes, in real life, you'll see coaches "go small" or "go big" during a game. This is easily translated as trying to "go fast" or "slow things down." Do whatever you think will give you the best matchup, even if it means deviating from the norm.
Do Not Overreacting
When moving to a slower pace when up big, tams and players may overreact. Plus, once things aren't going well in a small sample size may also cause this reaction.
Don't make these missteps. Deficits can be erased in a hurry in the NBA, which means runs are just a way of life. Similarly, you don't need to jack up every available shot to make a comeback. Sometimes things like variance can prevent a good game plan from working. If you see yourself getting open shots, or shots that usually fall, keep after it. Chances are, they'll start tallying up points as the game goes on.
Evaluating What Does Work
The worst thing you can do for yourself is to try and force something that isn't working. The best coaches find a way to adapt to their personnel by evaluating what does and doesn't work. If you see your team taking more shots than normal and losing, try and slow things down. If you aren't getting shots up and losing, try to up the tempo by working your transition game or getting in some smaller, quicker players.
Having a flexible game plan allows you to dictate game flow in NBA 2K17, by doing that you might just gain the extra edge that it takes to dominate a game. Don't be afraid to try different things with different teams, or perhaps crafting your personnel around your tempo of choice. One way or the other, make sure to pay close attention to pace of play and all of the different ways it can impact a game. Now more than ever, the difference in a handful of possessions may decide your next game.
As you can see, dictating game flow is not as easy as it sounds. Taking steps we mentioned above into consideration, you'll get more inspiration.